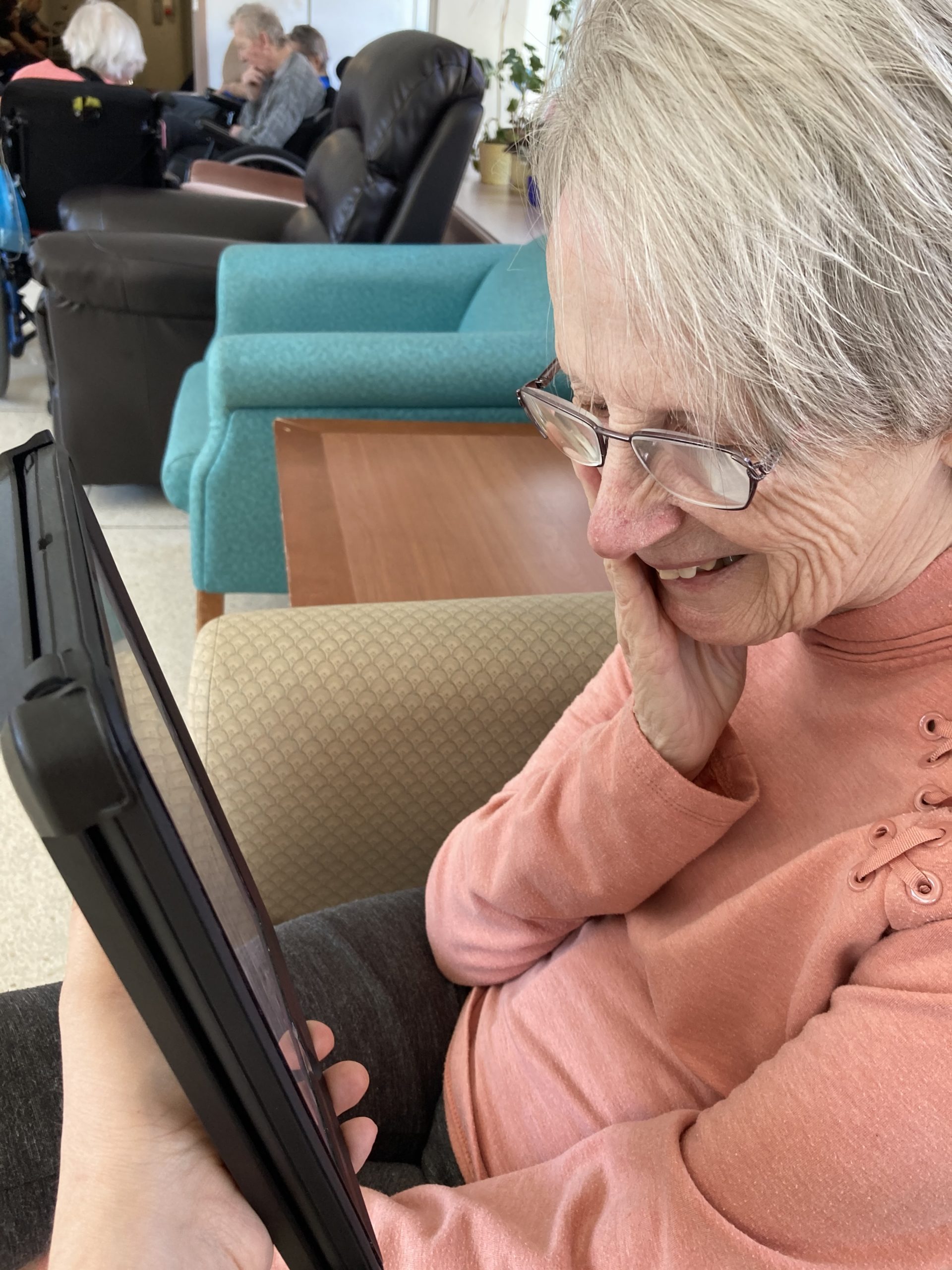 2020 has been quite the rollercoaster ride and unfortunately, the restrictions of groups gathering in long-term care have reverted back to groups of five (including residents and staff) as of Monday November 23rd. Therefore, there will be no recreation calendar uploaded at this time. The recreation team are still visiting residents on the units doing one to one programs/visits and small programs with physical distancing. Residents will receive a monthly calendar but it will only include birthdays, holidays and "roving" programs that have been created to include everyone individually, stopping at rooms or in the halls and not gathering in a group. We know that seeing an empty calendar might be alarming but we promise we are working with your loved one to continue to engage them to the best of our ability.
If you would like to schedule a video chat or phone call with your loved one, please call 902-429-0550 ext. 119 and we would love to support you in connecting virtually with your loved one. If you would like to email a letter to connect with your loved one, please visit http://svnh.ca/contact/email-a-resident/ or send your message to [email protected] and we will deliver your email the next business day.
Thank you for your patience and understanding as we continue to navigate our way through COVID-19.
Please keep an eye on our Facebook page for updates and pictures to stay engaged with your loved one. We don't post everything but try to keep you engaged as well in what is happening.
Thank you for your patience and understanding as we navigate a new territory.
In an effort to stay connected to our community and showcase our incredible residents, we have created a monthly resident-focused newsletter. We hope you will enjoy the latest edition.
Recreation Therapy staff