Saint Vincent's Nursing Home is a not-for-profit, community-governed continuing care centre located in the heart of Halifax. Founded in 1966 by the Roman Catholic Archdiocese of Halifax and operated by the Sisters of Charity until 1978, Saint Vincent's is now a secular organization governed by a volunteer Board of Directors.
Licensed and in part funded by the Department of Health and Wellness, Saint Vincent's is an Accredited facility through voluntary participation in the Accreditation Canada program. As an accredited facility for over 20 years, you can be assured that Saint Vincent's is continually working to meet national standards of quality to provide the residents we serve with safe care.
Saint Vincent's understands and respects the trust placed in us by the many residents and families who come through our doors. We pride ourselves on our unifying commitment to live our core values each and every day to ensure that residents and their families can expect quality, compassionate care from every member of the Saint Vincent's community.
I am pleased to welcome you to our community and hope you find the information you need within the pages of this site. Should you have any questions, please feel free to contact us.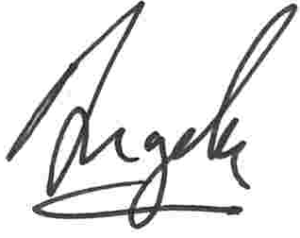 Angela Berrette
Executive Director
---
Our Purpose
Vision
A caring community built on meaningful relationships.
Mission
Our mission is to provide resident and family centered care by living our core values of caring, community, accountability, respect, and safety.
We work together to create quality of life and support each other by recognizing individual physical, social, emotional, cultural, and spiritual needs.
Board of Directors
The Board of Directors is comprised of a dedicated group of community-minded individuals who use their professional skills and caring nature to guide the direction of Saint Vincent's.
The Annual General Meeting (AGM) of the Board of Directors is held every June and is open to the public, staff, volunteers, residents, and family members. The AGM is an opportunity for the Board of Directors and staff to present the achievements met throughout the year and present the goals for the upcoming year. You are welcomed to view our annual report for a more detailed view of the year-end achievements.
Members
As of the June 19, 2019 Annual General Meeting, the appointed members of the Board of Directors are as follows.
Peggy Gorman, Chair
Anna LeBlanc, Vice Chair
Mike McDonah, Treasurer
Angela Berrette, Secretary, ex officio
Dr. Barry Clarke, Medical Director, ex officio
Donna Richardson
Helen Cameron
Rozalind Benoit
Sister Helen Danahy
Grace Allen
Alfred Doucet
Members of the Board of Directors may be contacted through the executive assistant, Nancy Maguire at [email protected] or 902-429-0550 Ext: 112
Compensation Disclosure
The Public Sector Compensation Disclosure Act requires Saint Vincent's Nursing Home to disclose compensation paid to employees in excess of $100,000.
---
Strategic Plan
We are pleased to share our 2019-2021 Strategic Plan, one that required wide input from residents, family members, staff, board members, volunteers and community partners who freely shared their thoughts on Saint Vincent's.
Our vision and mission have been updated but the heart of both remain the same. Saint Vincent's is a caring community. This plan is built on the strong legacy we have as a caring and compassionate community while focusing on the needs of the future.
Thank you to all who shared their voices. We hope we captured your feedback and insights as we move forward with a strong direction. We are eager to get started on this continued journey and welcome you to join us.