Saint Vincent's Nursing Home is a not-for-profit, community-governed continuing care centre located in the heart of Halifax. Founded in 1966 by the Roman Catholic Archdiocese of Halifax and operated by the Sisters of Charity until 1978, Saint Vincent's is now a secular organization governed by a volunteer Board of Directors.
Licensed and in part funded by the Department of Health and Wellness, Saint Vincent's is an Accredited facility through voluntary participation in the Accreditation Canada program. As an accredited facility for over 20 years, you can be assured that Saint Vincent's is continually working to meet national standards of quality to provide the residents we serve with safe care.
Saint Vincent's understands and respects the trust placed in us by the many residents and families who come through our doors. We pride ourselves on our unifying commitment to live our core values each and every day to ensure that residents and their families can expect quality, compassionate care from every member of the Saint Vincent's community.
I am pleased to welcome you to our community and hope you find the information you need within the pages of this site. Should you have any questions, please feel free to contact us.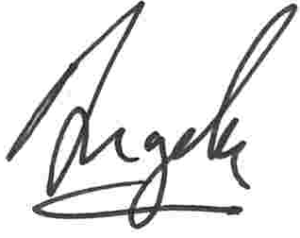 Angela Berrette
Executive Director
---
Our Purpose
Vision
A caring community built on meaningful relationships.
Mission
Our mission is to provide resident and family centered care by living our core values of caring, community, accountability, respect, and safety.
We work together to create quality of life and support each other by recognizing individual physical, social, emotional, cultural, and spiritual needs.
Values
Community: As a community of residents, family members, employees, physicians, students, volunteers, health professionals, clergy, external partners and friends, we carry out our mission through our collective capacity.
Caring: We demonstrate caring through our kindness and empathy for each other. We foster an environment that is welcoming, transparent, compassionate, and reflects the feelings of home.
Respect: We set a standard of politeness and civility and are considerate of each other. We seek to understand each other's shared experiences, unique needs, perspectives, and goals.
Accountability: We hold ourselves and each other accountable for the role we play in our community. We learn from mistakes and focus on continual improvement.
Safety: We frame our practices, strategies, policies, beliefs and action around safety, health and well-being.
Board of Directors
The Board of Directors is comprised of a dedicated group of community-minded individuals who use their professional skills and caring nature to guide the direction of Saint Vincent's.
The Annual General Meeting (AGM) of the Board of Directors is held every June and is open to the public, staff, volunteers, residents, and family members. The AGM is an opportunity for the Board of Directors and staff to present the achievements met throughout the year and present the goals for the upcoming year. You are welcomed to view our annual report for a more detailed view of the year-end achievements.
Members
As of the June 22, 2021 Annual General Meeting, the appointed members of the Board of Directors are as follows.
Peggy Gorman, Chair
Alfred Doucet, Vice Chair
Monica Moriarty, Treasurer
Angela Berrette, Secretary, ex officio
Rosalind Benoit
Patricia Bilski
Helen Cameron
MT Grant
Louis Matorin
Annette Thibodeau
Sister Patricia Wilson
Members of the Board of Directors may be contacted through the executive assistant, Nancy Maguire at [email protected] or 902-429-0550 Ext: 112
Compensation Disclosure
The Public Sector Compensation Disclosure Act requires Saint Vincent's Nursing Home to disclose compensation paid to employees in excess of $100,000.
---
Strategic Plan
The Board of Directors is pleased to share the 2019-2021 Strategic Plan. We had invaluable input from residents, family members, staff, volunteers and community partners on what we do well, how we could improve and where we need to go as an organization. The results are an updated mission, vision and values which better reflect who we are and a plan that will move us forward within our existing realities.
We are proud of our long standing in the community and our legacy as a caring and compassionate home. We are eager to continue on our journey as we focus on residents and families, community engagement and employees; we welcome you to join us!